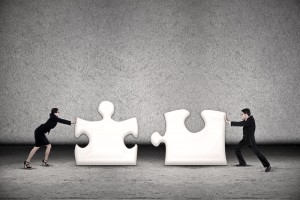 Objective
A national service business decided to implement an industry-specific service software solution, as a complement to their current company-wide ERP system. In particular, the service system would provide the capability for field service mobility. The new system would provide the service front end, while the ERP would provide the financial and reporting back end. Management realised that in order to do this effectively, a two-way interface between the two systems would need to be established.
Business System Alchemy were engaged to determine and document the interface points between the incumbent ERP and the new Field Service solution. This functional specification would then be used as the basis for interface delivery from each vendor.
Solution Delivery
A prior Business System Alchemy project for the business, which encompassed the determination and documentation of Future State processes, was used as the starting point for the business and system process requirements.
Selected key processes were mapped from system to system, at a field level. This formed the basis of the technical specification required by both vendors.
Additional business controls required for consistent ongoing use of the interface were identified and incorporated into the functional document.
The document was discussed with each vendor separately and adjustments made based on their feedback.
A face-to-face meeting with both vendors was convened. During this meeting the document was discussed in detail, ensuring both parties had the same understanding of the requirements. Additional revisions occurred as technical details and methodology were agreed on and finalised.
The completed specification was handed over to both vendors as a standardised document to be used in their interface programming work.
Achievements
All parties were comfortable with the process, knowing that Business System Alchemy provided an understanding of business process, an understanding of software systems and the ability to communicate on a technical level, when needed.
Happy vendors! Both vendors were clear on their responsibilities and aware of exactly what their work would entail and how it fit into the project as a whole.
Key business staff gained a greater understanding of the interface process and had the safety net of a clear roadmap they could work from for both vendor management and then interface testing.
Our involvement reduced the time taken and costs incurred for this complex interface and ensured an absence of scope creep.
If you'd like to learn more or talk to us, click here for our contact details.