Objective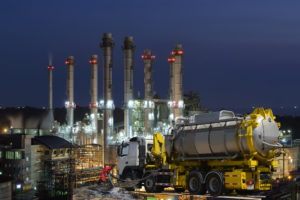 Our client, a market leading provider of critical maintenance services to the oil and gas sector in Australia, New Zealand and the Middle East, recognised the business risk their internally developed operational and financial systems posed. After a Big Four consultancy market review was delivered, we were engaged to present options for implementing a yet to be selected, market leading ERP system. Our client requested that we identify the current systems to be replaced and how new software would interface with systems to be retained. We were then engaged to conduct the Software Selection process to deliver the most suitable ERP from a Big Four pre-determined shortlist.
Solution Delivery
We began with a period of "business immersion" where people, processes and technology were mapped. During this period we had to allow for differences across the business units as well as manual systems. We also had to map the usage of the variance in-house systems and clarify the current manual or automated integration points.
Post immersion, Business System Alchemy delivered to the senior management team a succinct report outlining options for the scope of the replacement ERP system.
An additional document was provided, detailing options for levels of change within the legacy systems. We guided the team through these options, which ranged in scope from replacing Finance-only from one internally-built software system with retention of twenty-seven integration points, through to replacement of all five internally built software systems with integration only to Payroll. The business quickly determined the replacement of all five internally-built systems was their preferred option and the most manageable long-term solution.
Based on an established shortlist, a software selection project was undertaken using the our methodology to focus on key requirements and project deliverables.
Business System Alchemy managed all vendor interactions, provided a quantitative and qualitative framework and worked with the project steering committee to assess each proposal. Final selection of shortlisted vendors at each stage was performed entirely by the business.
Achievements
The business was given a clear picture of the risks faced with their legacy systems in non IT terms. This enabled a whole of business decision for determining a clear scope and phased approach for selection and delivery of an ERP.
A thorough selection process was undertaken in a relatively short time-frame allowing for a quantitative assessment of each short listed vendor's offering.
A shortlist of two vendors was quickly established. System functions, interfaces, project delivery and commercial aspects were concurrently evaluated.
Our process had empowered the business management team sufficiently so that they could make the final selection and proceed with the commercials. The business were comfortable with this approach as it gave them control over the process and they had enough information on vendor strengths and weaknesses to make an informed decision.
If you'd like to learn more or talk to us, click here for our contact details.