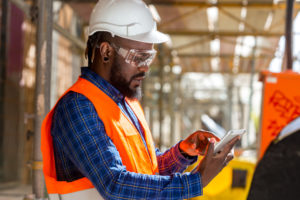 Objective
A height safety and rope access business had identified operational issues arising from a lack of access to key documents for site staff. The ability to view and maintain safety documentation was business-critical and work was being compromised or delayed when this could not occur.
We were engaged to provide them with a strategy to both manage and access the right documentation at the right time.
Solution Delivery
We performed an initial of the multiple systems in use, as well as considering the long-term goals of the business.
We then worked with the Principals to develop a cost-effective and simple to administer solution, including both back-office and in-field needs.
Initial pricing on options was investigated, with first pass vendor discussions.
Additional software was required to meet specific industry needs. All systems had to be able to coexist. We performed an investigation of various suitable options, determining a short list.
The resulting strategy document contained suggestions for efficiency improvements. These included suitable methods for access to cloud storage of critical documents from a variety of devices;  enhancements to internal backup systems; field device feasibility; and recommended mobile apps to fill specific needs.
Achievements
The strategy document provided the business with a go-forward plan that provided the Principals with clarity and direction around their IT needs.
The document included both short and long term requirements and was structured so that the business could self-implement the changes, as they were ready.
The ultimate outcome of the document was reduced downtime for on site staff and more flexible working conditions, with data accessible from outside of the office.
If you'd like to learn more or talk to us, click here for our contact details.