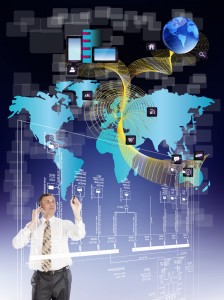 Objective
A national construction firm had outgrown its IT infrastructure and IT management practices. We were engaged to provide assistance with development of short and long term IT strategy, leading to the eventual rollout of new infrastructure.
Solution Delivery
The Infrastructure review highlighted several areas for change or improvement, leading to the development of fourteen individual projects. These projects required a mix of technical skill, vendor management, data strategy and IT service management.
Several changes required managed cutover processes, requiring vendor negotiations and project management of the delivery.
New services and solutions needed to be reviewed, tested and then vetted by senior management prior to rollout.
Internal communications between IT, Finance and Senior Management had to be managed, as several changes required termination or renegotiation of existing contracts.
Business-facing challenges required care and assistance, due to involvement of multiple locations as well as time-critical construction sites.
Achievements
Initial report was tabled and accepted almost immediately by senior management team, with a mandate to commence changes as soon as practical.
Delivered cost savings and infrastructure refresh to establish a platform for future business growth
A robust disaster recovery plan was delivered and implemented
IT staffing and budgeting was formalised, allowing for a strong foundation to build and support ongoing and future IT systems
If you'd like to learn more or talk to us, click here for our contact details.