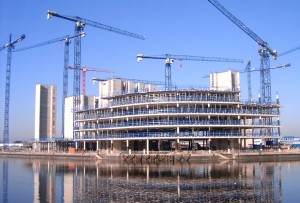 Objective
A multi-location UK Construction business was acquired by an Australian-based multi-national. The brief was to integrate the UK businesses into the IT network and ERP system used by the rest of the Group.
Solution Delivery
There was a heavy reliance on inconsistent spreadsheet systems throughout the UK organisation. Significant analysis of all the spreadsheet systems was required, with an aim to consolidating the requirements into systems-based processes.
The legacy ERP system was only financially updated at Month End and Year End. This meant that extensive collation of current data was required, both operational and financial.
The current ERP was not capable of dealing with the business-specific requirements as well as the UK legislative needs. We worked with the ERP vendor to modify the Group ERP system to comply.
End user processes were mapped as Current State and then significantly changed to a Future State that focused on continual system input, as well as the constraints of being part of a multi-national listed entity.
UK-specific Payroll software had to be implemented, as well as integrated to the Group ERP
Achievements
The end user process was successfully changed, providing the business with the benefit of having "real time" data.
The ERP was successfully modified to include UK legislative restrictions, ensuring that the business made it through their first month end with system-generated data that could be sent to HMRC.
The local Payroll solution integrated successfully with new ERP without any "first pay" issues
80% of the Excel systems were translated back to an ERP process on the first pass of the software cutover
If you'd like to learn more or talk to us, click here for our contact details.