Objective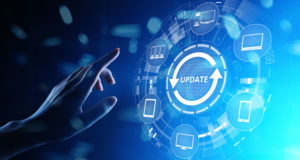 Our client, a National Mechanical services provider, was keen to upgrade their whole-of-business ERP software to the most current release. They run a lean internal IT team, so knew that internally resourcing the project would be impossible. Additionally, due to the size of the business and the range of the functionality, a detailed testing regime would need to be considered. We were engaged to function as their internal Project Manager and additional "project hands", working together with the module champions and management to achieve a successful upgrade.
Solution Delivery
In conjunction with business management, we engaged with the vendor to initiate the upgrade project. We delivered the critical requirements and desired process to the vendor. While this deviated slightly from the vendor's usual method of dealing with an upgrade, they were happy to comply since there would be additional technical assistance from us.
We reviewed the system change list and isolated this back to functions impacting the business, using this and our prior knowledge of the business processes to develop the business test plan.
The business had some scripting and customisation in place, which had to be included. We ensured that the customisation list was up to date and functions were included with the test plan. We coordinated multiple vendors to ensure customisations worked in the upgraded software version, as well as simplifying or removing customisations where core functionality now met the need.
Achievements
On time and on budget ERP system upgrade.
Transfer of knowledge and a deeper understanding of the system configuration to administration team.
Worked with the vendor on behalf of our client to remove all core software customisations by making use of process changes, improvements in the updated software and less invasive hook programmes.
Retained all previously delivered value enhancements to the system.
In conjunction with key staff, used the upgrade as an opportunity to introduce process changes and improvements to operations
If you'd like to learn more or talk to us, click here for our contact details.