Objective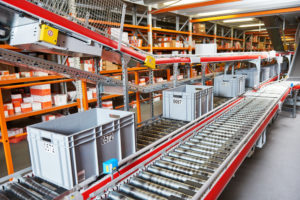 A fashion brand was stuck on a very old version of their legacy ERP, waiting several years for Global Head Office to fit them into an ERP upgrade project. In order to fill process gaps, they had previously added several peripheral systems to their main ERP.  All the systems were connected through manual integration, with minimal automated integration. They decided to undertake a systems review in order to identify where, if it all, their current Supply Chain/Logistics systems could be improved.
Solution Delivery
Over three days, two Alchemists mapped systems and processes with key staff, identifying process gaps and system inefficiency.
Information gained allowed us to create detailed system maps, showing interface points and dataflow between the various business systems. The business had previously not had this level of documentation and had been very reliant on one key business resource to retain this knowledge.
We were able to identify some key business inefficiencies in the supply chain process, some of which could be addressed pre-ERP upgrade and others that needed to be considered during the upgrade project.
We provided the business with a list of the key integration weak-points with some strategies for short and long term solutions.
Achievements
While we couldn't expedite the ERP upgrade, we were able to provide the business with some short term gains they could implement during the waiting period.
The business had the benefit of a detailed system map and business processes, that would help ensure they made the most out of the ERP upgrade.
We were able to identify some business-critical requirements for the business to take back to Group and request for inclusion in the upgrade project.
If you'd like to learn more or talk to us, click here for our contact details.