Objective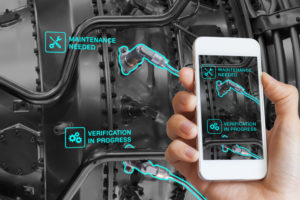 A national provider of HVAC, fire and bundled MFEP Maintenance and Essential Services required the urgent implementation of a Field Service Mobility solution in order to meet their client needs. This project required both back-end and in-the-field process changes in order to successfully rollout the solution as well as meet client data requirements. We were asked to assist with this process, to ensure a speedy and successful implementation.  
Solution Delivery
Client data requirements were assessed and then matched back to current ERP in-system processes.
Software setup was assessed and modified based on the requirements review.
The field processes and tasks were tested and reviewed, aiming to both meet the client data gathering requirements but provide a streamlined process for the Field Service Technician.
Although the selection FSM solution already linked to business ERP, software configuration changes were required in order to incorporate the FSM processes.
Hands-on training occurred with the Field Service Technicians, ensuring they understood use of the app, as well as the processes requirement.
A feedback loop from the Service Technicians was incorporated, allowing requests and improvement suggestions to flow back into the process.
Achievements
The business was able to roll-out the solution in a timely manner and meet their client-stipulated time-frame and requirements.
Back office and Field Service process changes were successfully rolled out, with a low incidence of user confusion or error.
If you'd like to learn more or talk to us, click here for our contact details.