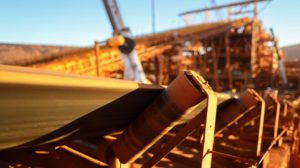 Objective
A specialist manufacturer of key mining equipment realised they needed a more competitive approach in a tightening market. A large business change project was initiated and as part of this, the business decided to review current operational systems processes and financial processes, with the aim to optimise current ERP and provide more control over their mining projects
Solution Delivery
A complete review of current business processes, including a walk-through of the shop floor. This review then informed the delivery of a future state process map.
The future state process map was used to leverage additional value out of the business ERP system, encouraging use of functions previously ignored.
A data cleanse and merge of the three existing ERP databases ensured processing efficiency for the shared finance staff.
Financial management of projects was changed to use work in progress accounting and profit recognition.
Along with the financial management changes, the ERP system was optimised to provide project managers with more consistent and reportable controls around their job activities, costs and billing.
Financial system processes were streamlined to provide a more efficient Shared Services function.
Achievements
An initial reluctance to change from project staff was overcome once staff were comfortable with changes and could see the value of additional information.
Divisional and Group management were thrilled with the additional financial control over large dollar value projects, as well as the ability it gave them to proactively manage overruns rather than reactively dealing with them. This resulted in a rollout of the methodology to all businesses within the division.
Simplified processes provided Shared Services with the ability to expand their scope and workflow quantity without the need for additional staff.
If you'd like to learn more or talk to us, click here for our contact details.