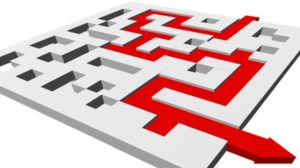 Objective
The business owners had acquired their business upon exit from a larger, multi-national, entity and had inherited an ERP configured for a more complex environment. The owners were seeking to remove complexity, unnecessary customisations and system restrictions that were causing process roadblocks. It was also seen as an opportunity to improve the system efficiency and make use of functionality not previously used.
We were engaged to help them work through this process.
Solution Delivery
An initial customisation and scripting list had to be collated, allowing both sides to see the full scope of work required.
All these scripting restrictions and program customisations were reviewed in conjunction with business processes, both remotely and by sitting with key staff as they performed their daily processes.
The detailed customisation listing was updated based on this usage information, and then vetted for ongoing business benefits.
The vetting process and subsequent discussions were used to identify opportunities identified to streamline internal processes.
Throughout the process, we worked closely with the ERP vendor and third-party programmers to expedite the system changes.
Achievements
80% of customisations were removed in a three-stage process, reducing risk and allowing users to be comfortable with the level of change.
Favourable user feedback was received regarding the simplified ERP experiences.
A simpler support and upgrade path became available, resulting in real ongoing cost savings for the business.
If you'd like to learn more or talk to us, click here for our contact details.