Objective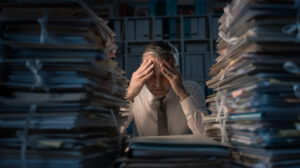 A national transport business had been stuck on a very old legacy version of their ERP software. A change (or two) in ownership had meant that it had been impossible to get budget to upgrade to a more current version. Unfortunately, issues with cutomisations added during the initial implementation led to a bad design, along with an outdated database structure. This meant that the growth in transactional volume over ten years was no longer manageable. Key weekly processes were taking up to fifty-six hours to run, end to end.
We were engaged to determine if firstly, the ERP infrastructure was setup correctly and secondly, to try to find a way to mitigate the speed and performance issues in the software.
Solution Delivery
We initiated the project by completing a Systems Health Check with two consultants over three days. We had a target list of items we felt were critical, as well as a wish list from the business. During the Health Check we reviewed: Business structure and reporting lines; current IT infrastructure setup; overview of ERP usage; ERP Health Checks specific to configuration and administration; an ERP customisation audit; system housekeeping; Vendor Management, including contracts; licensing; and a high level business overview including key customisation touch points.
The Health Check allowed us to easily identify where the most critical issues were. While the business had assumed the main problems were within the Infrastructure configuration, we found that the more significant issues were within the ERP usage and the nature of the ERP customisations.
A quick review of the original customisation specifications highlighted the issue with the process – the mechanism used for handling the transactions was outdated and prone to error. It also was not designed to handle the volume of transactions the business now experienced. As a result, both day to day and special processes were running very slowly, with some screens taking half a minute to load onscreen, while a key invoice import was taking fifty-six hours to run. No server optimisation would mitigate this.
We delivered a report to senior management detailing all our findings. This allowed them to quickly determine a way forward that met with their budgetary restrictions.
Senior management determined that Phase 1 of the mitigation would involve creating a new version of the customisations involved in the fifty-six hour import process. We created the design and technical specifications and worked closely with the developers to deliver this.
Achievements
We were able to identify where the critical systems issues were and provide the business with a rectification plan.
As part of the process, we documented the customisations and provided this information back to the business. This is something their vendor had been unable to give them and they could not do internally.
The successful roll-out of Phase 1 saw a process that took fifty-six hours every weekend, requiring a key staff member to give up their weekends, reduced down to between three and a half to four and a half hours, dependent on transaction volume. Checks and controls added to the programs allowed staff to feel more comfortable with the overall process and be confident that there was no transaction loss or corruption occurring.
If you'd like to learn more about this project or talk to us, click here for our contact details.